For some, après-ski is just as important as the slopes when choosing a winter holiday destination. Here is our guide to the best après-ski spots to ensure you make the most of Meribel this season.
After a long day on the slopes, skiers stop at bars on their last run of the day whilst still wearing all their ski gear, and the thought of unwinding with a few cold beers and a panoramic view of the mountains is hard to resist. What is available tends to vary from resort to resort but many are famous for the bars that sit on the side of the slopes, playing music, hosting live bands and encouraging the party atmosphere, such as Meribel.
Après-ski in Meribel is certainly one of a kind. There are plenty of different bars and clubs to suit all. The legendary Folie Douce is famous across the biggest French ski resorts and will be jumping in Meribel again this season! Be ready for cabaret-style entertainment, heavy crowds, and international DJs.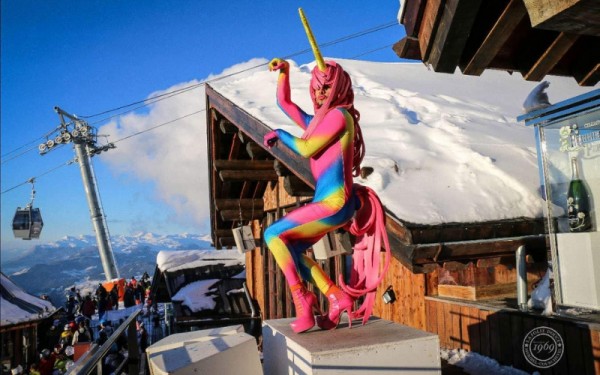 Le Rond Point, or "the Ronny" as the locals call it, is famous for its toffee vodka and live music. The sun terrace is the place to be and expect it to be pretty full during most of the day. Live bands usually perform from 5pm on most days until it closes at 8pm. Le Rond Point is a perfect stop-off before returning to your chalet for a home-cooked feast when staying at Chalet Veronica or Cecilia, located only a few metres away.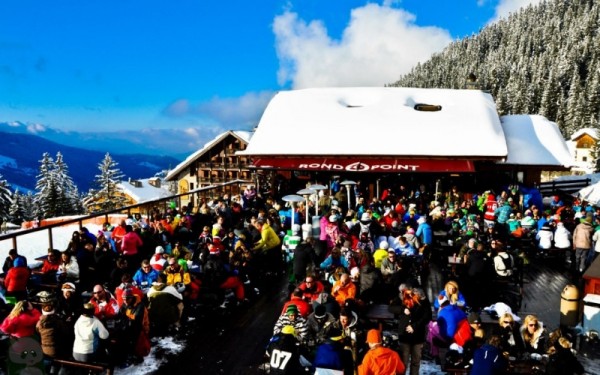 Conveniently positioned by the bottom of the pistes, La Taverne, open until 2am, is great for partying into the night, enjoying live music, cheap beer, tasty food and a fantastic atmosphere. Le Pub is also popular, offering live music 7 days a week as well as large flatscreens to show all the major sporting events. Also worth mentioning is Le Pub. A firm favourite for years, literally metres from the bottom of the pistes, the bar is busy from the end of play until bedtime. With live bands playing for apres-ski and then again in the evening Le Pub seriously rocks.
For something a bit more upmarket, there's Le Poste (de Secours), one of Meribel's coolest bars. Prices are high, but its beautiful surroundings and cosmopolitan feel makes it well worth a visit. Finally, there's the Barometer - perfect for those who just want to have a few drinks, soak up the atmosphere, this is a great, stylish bar to visit at the end of a hard day on the slopes. It was refurbished last year and does selected bar food from midday onwards and a fuller menu from 7pm, so is a good combo for those for looking for a snack during the day if not on the slopes. Both chalet Pasarale and chalet Quatre Meules are located by the bottom of the pistes and Meribel's center and so just a short walk away.
Would you like to experience something a little different? New to Meribel is the Telefondue. Experience a traditional cheese fondue in a not so traditional location as you'll be transported up and down a ski lift!
If drinking the night away is not for you, then Meribel has some great alternative après-ski activities. Open until 1am, Bowling Le Canadien is perfect for a fun game of bowls with friends and family. For sports fans, the sports bar is great so you don't have to miss your favourite sporting event! Alternatively, head on down to the ice rink in Meribel, the perfect après-ski activity, or watch an ice hockey match, held every Tuesday, which is an experience not to be missed. If you want to continue being active in your après-ski time, then going on a snowmobile tour is perfect. Race around empty snowfields with your guide and adventure into the woods, this is definitely not a sport for the timid!
Of course, if you just want a nice relaxing evening at the end of a hard day on the slopes, then relaxing in front of the fire in your cosy catered chalet is a perfect way to unwind at the end of the day.
If you would like more information about après-ski in Meribel, please contact us: info@skicuisine.co.uk.