We often get asked: when is the best time to introduce your children to skiing? Well, there is no hard and fast rule as to what age they should start their journey to becoming the next Bode Miller or Lindsey Vonn!
Skiing with children is something most parents can't imagine, as finding childcare that they trust, coaxing their young ones into kids club or ski class and then being relaxed enough to actually enjoy the slopes, seems so unlikely. But it is possible and once you've made that first leap of faith, you'll never look back.
When to go?
If you can avoid the busy holiday periods, then do! You will all have a more enjoyable time with fewer people on the pistes and with prices being kinder to your pocket. The weather can also play a big part, so try to avoid the coldest part of the season if the children are young, as they can get cold very quickly. March is always popular, before the Easter holidays when there is still plenty of snow but the sun is pretty sure to shine.
Where to stay?
Accommodation is a very big factor in a family skiing holiday and many of the family skiing specialists have opted for chalets over hotels. Our chalets are ideal for families as they provide a home from home with plenty of space. We can cater for children's meals and needs, not to mention allowing you to enjoy a fabulous dinner on six nights without needing to arrange babysitting.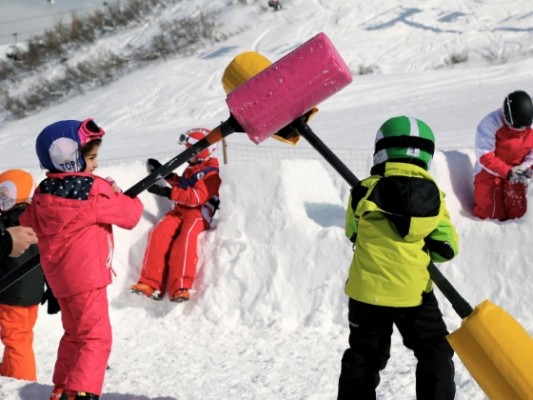 How old?
Under 5
They are most likely too young to learn to ski (although there are always the exceptions to every rule) so you will want to arrange childcare to allow you to ski.
Meribel Nanny Services is a respected childcare company that provides private nannies for our younger Ski Cuisine guests, and come highly recommended. All their nannies undergo a thorough selection process to ensure that they are dedicated, professional and creative. Your children can look forward to a variety of activities, both indoor and out such as snowman building, sledging, arts and crafts, games and storytelling.
The nanny service is supplied at the Chalet so there is no stress with getting the children to a drop off point in the morning and they will already be comfortable with their surroundings.
The nannies will also pick up your older children from Ski School and bring them back to the Chalet, leaving you with even more time to enjoy the slopes!
Over 5
This is the age that they can really start to learn to ski. However good a skier you are (or you think you are), don't try and teach your children to ski. Get them booked into ski school and trust the professionals. We recommend a number of ski schools and the children will have a fabulous time whilst they learn the ropes.
Pre-teens
They will be fairly competent skiers by now, but a few half day sessions with an instructor will keep their technique sound and will also reinforce their awareness of safety and other factors on the mountain. They will ski with you when not in lessons and will start to show you a clean pair of ski boot heels!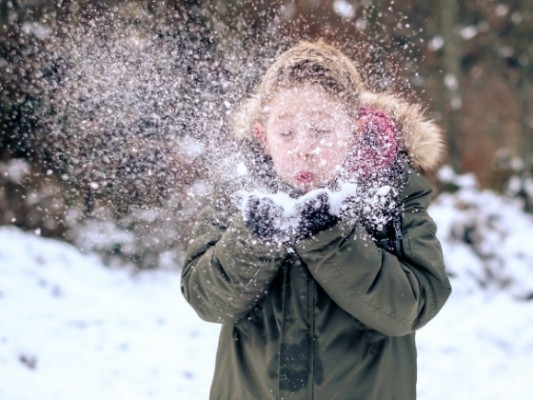 Teens
They'll be great company and will be pushing you onto those slopes that you wouldn't take normally – they keep you young! They also eat adult meals and use adult lift passes, so it does get more expensive, but a ski holiday with your teenage children is one of those holidays that everyone loves and lives long in all their memories.
What to pack?
Packing for a family ski holiday is not always easy, but a few pointers can prevent you packing items you will not need, or forgetting the things which make a big difference.
Lots of layers – children get very cold when they stop and very hot when they are falling over learning how to ski!
Two pairs of gloves for your children, as wet hands when playing outside after ski school or first thing in the morning make children cold and upset.
Thermals will save space for jeans and trousers. Most children strip off their outside clothes and are happy in thermals or tights when playing indoors before heading back outside.
You will need fewer 'proper clothes' than you think as you'll spend most time in your ski gear.
Bring high factor, hypoallergenic suncream for the whole family. It is often over-priced in resort and the same is true of quality sunglasses which are essential for all ages.
What's here for kids?
The Meribel valley is at the centre of the action in the Three Valleys.
In the Meribel area, you will find two of the best snowparks in Europe. The Elements Park - boxes, rails, boardercross and jumps - and the Plattières Park (known as DC Area 43) - rollers, jumps, halfpipe and large features. Both have a range of jumps catering for all levels of experience and difficulty.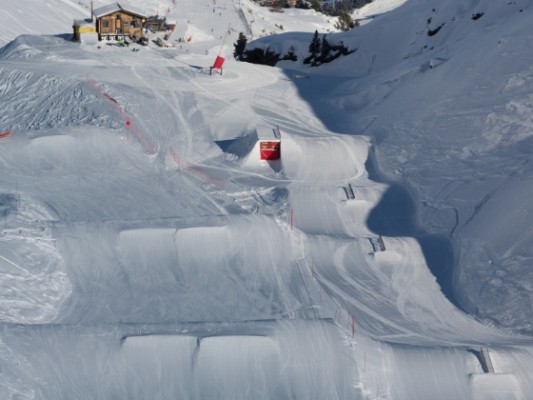 Or how about Tobogganing? The Mission Black Forest run is a 3km sledge run on snow, descending 470m with 28 corners, whilst the Himalaya allows sledging by night - a beautiful 2km sledging run. During the French school holidays you can get some grilled marshmallows and hot drinks at your arrival.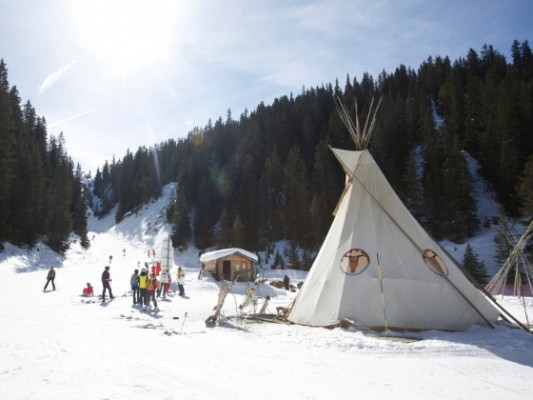 For the younger children, why not try the Inuit village, composed of whoops, banked turns and slaloms. You will also find a number of fun and enjoyable Inuit themed games and a children's entertainer is on-hand all season to offer activities to your little ones. This it the perfect place for your children to enjoy some safe and fun beginner skiing. Access is from the Altiport chairlift or the Rhodos gondola and the village is located on the Altiport area near the green pistes.
So whatever you choose to do, let us take care of the finer details and be sure to contact us when booking your first family ski holiday. You'll have a great time!