Held in the heart of Meribel, on the Roc de Fer piste, the Meribel World Cup is an exquisite display of skiing talent, and an unforgettable event in this season's calendar. This is the first time France has had the honour of hosting this prestigious competition and with Meribel behind the event, it will undoubtedly be an enjoyable experience for both competitors and spectators.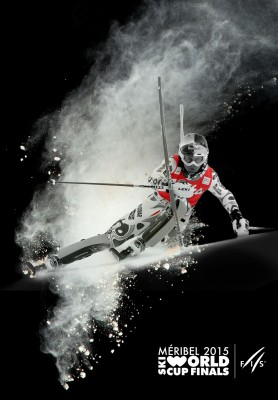 Taking place from the 18th-22nd of March 2015, the event consists of three skiing disciplines; Downhill, Super G and Slalom. An average of 70,000 spectators attend the event to catch a glimpse of the best men and women from each discipline. The best view for spectators is either from the piste or the finish at La Chaudanne. Ski Cuisine Chalet Sorbier, Chalet Pasarale and Chalet Quatre Meules are located just a stones throw from the action, next to the finish line. From here you can enjoy the lively atmosphere while watching world-class skiers followed closely by the prize giving ceremony.
Meribel will be showcasing the competition on giant TV screens scattered throughout the resort so you can view the event from start to finish. TV reporters will be broadcasting across 10 channels, capturing the event and the many supporters who are known to ring cowbells as the competitors speed past.
Hospitality tents serving drinks and food will provide a well-needed rest before heading out to Meribel's Après Ski events. Ski Cuisine will provide guests with all the information needed to make the most of this truly special event, including race times, presentations and other activities.
An incredible week awaits, experience the excitement of the Skiing World Cup while enjoying the comforts of Ski Cuisine's catered chalets in Meribel 2015. There are only a few Chalets available, find out more on our availability page.