A Flexi-Host at Ski Cuisine is a vital member of the team. Your main responsibility is to cover the chefs and hosts in the chalets, catering and housekeeping when illness and injury occur. When you are not covering in the chalets you will be part of the operations team assisting the Resort Manager "behind the scenes" which includes duties such as deliveries, light maintenance and snow clearing. The Flexi-host is also responsible for the change over day of Chalet Veronica and welcoming our self catered guests to the chalet. This role is challenging, varied and interesting, allowing you lots of mountain-time. As you work closely with the whole team this role requires a flexible, up-beat individual who has a positive outlook and enjoys the nature of season work and life.
Ski Cuisine is a small, family run chalet company operating solely in the beautiful Alpine resort of Méribel situated at the heart of the impressive Three Valley Ski area; the largest ski area in the world. Our four chalets are ski-in, ski-out and have cosy and traditional interiors. We are renowned for excellent quality cuisine and personal service, provided by professional and personable staff.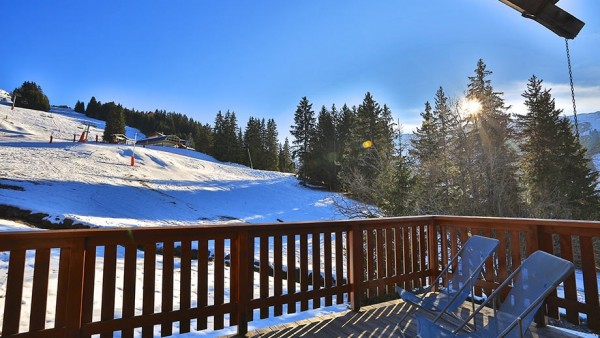 Responsibilities:
Staff cover in chalets to cover chefs' & hosts' in the event of absence: catering, housekeeping and front of house
Responsible for Chalet Veronica change over days and guest welcome
Driving staff to work & occasional guest lifts
Deliveries to chalets
Light maintenance in chalets
Assisting the Resort Manager with purchasing/shopping
Assisting with laundry organisation & distribution
Snow clearing
Pre-requisites - We are looking for experienced flexi-hosts who:
Have had previous experience working in a chalet and can cater for a 3 course menu for a minimum of 8 to10 guests. (and/or completed a cookery course).
Have strong communication skills
Have housekeeping experience and a good idea for presentation and detail
Have a minimum of a valid Level 2 Hygiene certificate
You need to hold a clean driving license and have been driving for at least 2 years, ideally with experience of driving in winter conditions
We are looking for people who can:
Work well under pressure and able to think ahead
Have a high standard of personal presentation
Be reliable and organised
Be respectful and communicate well with clients and colleagues (team players)
Are punctual and have a "can-do" attitude
Have a positive, mature and energetic outlook to work and season life in general
Be flexible in your attitude towards our guests to maintain our excellent service level and reputation
Package:
Salary on application
Accommodation in a shared room in staff chalet
Meals supplied
Ski or snowboard equipment for the season
Two days off per week (subject to bookings, certain weeks such as Christmas holidays but you will be notified in advance)
Uniform provided by Ski Cuisine: Outdoor jacket. Fleece. Shirts. Polo shirts. Aprons
To provide yourself: Chef whites/blacks. Chef's black trousers. Black indoor shoes
To apply: Please contact staff@skicuisine.co.uk and forward your CV, a cover letter and a recent photo.