Are you thinking about a trip to Meribel but wondering what's the best way to get there? Concerned about the cost of flights or being in a crowded airport? If you're travelling with your family or friends, then the most efficient way of travelling with your ski equipment will be driving.
The beauty of getting yourself to the Meribel slopes by car instead of flying is that it is going to be cheaper, especially at school holiday time. You also don't have to pay the sports equipment excess charges that are imposed by many airlines, which can really mount up. You can also make an adventure of it, treating the drive as part of the holiday and seeing other parts of Europe as you go. Plus you'll avoid the security queues and general chaos at the airport!
Things to consider
Tunnel or ferry? The Euro Tunnel shuttle varies in price and you will probably pay around £150-200 return whereas the ferry from Dover will be a bit cheaper £115-190, all prices depending on how far in advance you are able to book. The train is a fair bit quicker and not weather dependent, but everyone has their own preference.
Unless you are taking a week to drive down, you will be using France's fantastic network of motorways. This will mean paying tolls on your journey as well as the cost of fuel to get you to your destination. These costs may be similar to that of a flight or train ticket. However, once your party size starts growing this could be the best option for you. Our advice is to spend some time working out and comparing costs as well as planning your route.
There are really useful tools online such as www.viamichelin.co.uk where you can plan your route and find different options with the costs of both fuel consumption and tolls detailed. You can even print off driving instructions to help you prevent getting lost or shouting at your co-driver! You can also use the site for planning hotel stays if you are taking a few days to get to resort.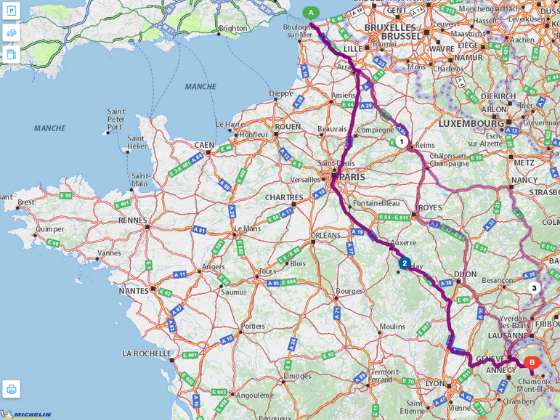 According to Via Michelin, the cost of driving from Calais to Meribel is fuel of approximately €105 (petrol, family car) and tolls of €76. This is one way only, so if you double it up it's a cost of €362. So if you're on your own, then a flight may well be cheaper, especially if you use a shared transfer from the airport to the resort. But if you are a family or group of friends, then driving makes so much more sense even once you add in a hotel each way for an overnight stop.

Talking of tolls, do you always look at the cars driving straight through the Peage gates on the motorway whilst you fumble for your change to put in the machine at the barrier (from the wrong side of the car)? You should consider getting a Liber-t tag for your windscreen. This will allow you to drive through the gates at up to 30 km/h and automatically take the fee from your bank account. When the roads are busy, this can save you hours on a long journey. You can purchase the tags from www.saneftolling.co.uk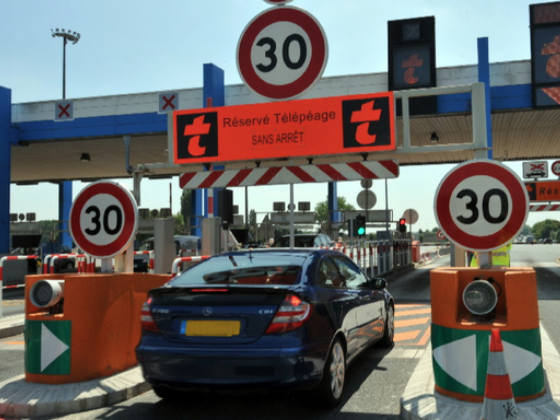 Weather warnings and road safety
Safety is key. Ensure that you are prepared for all eventualities when it comes to weather especially when you get closer to the resort. You will need to ensure your car is snow and ice ready; that means chains and emergency equipment. For more information on what you may need to take, have a look at the AA's country guide to driving in Europe. It's also worth remembering that it's a long drive to get to the Alps, so having someone to share the driving with is a great idea and can also mean that you could drive through the night and get extra time on the slopes!
Summary
However, you decide to get to Meribel, the options keep getting more varied and driving is a great choice.
If at any point during your trip planning process you need help, then please do not hesitate to contact us at info@skicuisine.co.uk. Bon Voyage!