We're recruiting for ski season work 2015
Do you think you can offer high quality, personal service?
At Ski Cuisine our employees are key to running our business successfully. We really care if our guests enjoy their holiday and hand pick our employees based on their professional, friendly and enthusiastic nature. Ski Cuisine chalets are all unique, with great character and true alpine style. They vary in size and can accommodate between 8-12 guests. Many of our clients are regular guests and choose us time and time again for our conscientious staff and beautiful accommodation.
Ski season jobs are a great opportunity to gain experience in the hospitality industry and while the work is hard, you'll get plenty of time on the mountainside. Two staff, a chalet host and a chef run each Meribel chalet with the support of our resort and chalet managers. Chalet hosts oversee the running of the chalets and are responsible for housekeeping and hosting duties and serving at meals. Ski Cuisine chalets are all catered and ski season chefs are chosen for their excellent culinary skills and enthusiasm to serve delicious meals.
We are happy to give our chefs the freedom to create their own menus and require them to plan meals, control their budget, shop and prepare a selection of dishes each day. We hope that our selected chefs will relish the opportunity to run their own kitchen and enjoy their season with Ski Cuisine.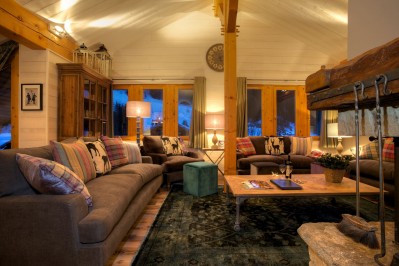 Ski Cuisine also hire drivers and assistants for the season. We're recruiting dedicated and professional candidates that will ensure our guests receive a high standard of service throughout the season. Drivers and assistants should be 23 or over and have previous experience driving a minibus. For detailed job descriptions take a look at our 'employment and opportunities' page.
If you feel that you have the commitment to work within a seasonal environment, and fulfil the criteria above, please send your CV, with a current photo and covering letter to Anne Woodley at anne@skicuisine.co.uk. Please include which job you would like to apply for, previous work experience and relevant qualifications. Recruitment begins in May and successful applicants will be invited to attend an interview at our UK office during the summer.
Find out more about working for Ski Cuisine!