With data roaming costing nothing whilst you're in Europe skiing, the use of smartphone apps whilst out on the slopes has exploded. We have taken a good look at many of these apps and have chosen our top six for you to load up ready for next season.
Ski Tracks: £0.99
Ski Tracks, the go-to skiing/snowboarding companion app for the slopes. The app is a statisticians heaven. Not only because of its simplicity to use, the app constantly updates information to the home-screen where the following stats are measured;
Max speed and average speed (km/h, mph)
Total distance covered
Altitude analysis, keeping you constantly updated on your current position up the mountain
Duration
Coordinates
The app itself is apple watch accessible, for those who might not want to take their phone out with them, the app has the capability to store and maintain photos within it and tracks a route between photos to allow for picture mapping to show exactly where each photo was taken, allowing you to save those precious memories with a specific location. Having a fully customisable app with advanced 3D mapping support, can only add to the skiing experience, giving you a more personal approach to your trip by allowing you to set specific goals and keep up to date with your top speed and distance covered. It also brings out the competitor in you of course, so remember it's not all about top speed!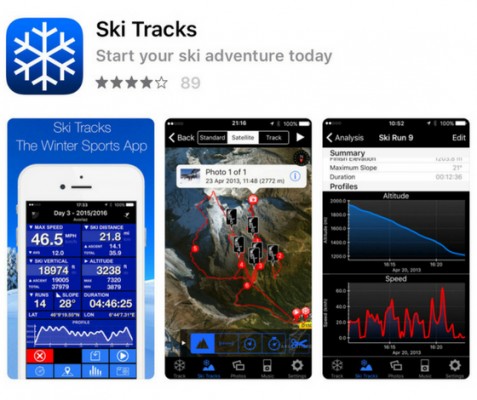 Snow Forecast: free
Snow Forecast the official app from the website Snow-Forecast.com, It allows you to find the best snow in your area, as well as track the weather with 3 hour accurate forecasts, to 9 day long range weather conditions for over 3,100 ski resorts worldwide. The app also offers;
High quality topographic maps with Piste and Trail map overlays
Constant snow upgrades, updated every 4 hours
Updates on current conditions at different lifts up and down the mountain from top to bottom
Snow forecast is the perfect app to plan out your day and work out the weather for the individual places you wish to, as well as assess the conditions on the runs and pistes you plan on using to get there. The app itself is very simple to use and has a very simple easy layout where you can separate different resorts and compare conditions.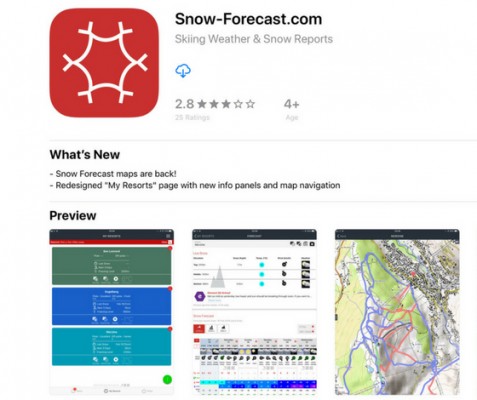 Bergfex Ski: free
BergfexSki offers very accurate short range forecasts for the alpine regions of Europe, including Meribel. BergfexSki would be useful for planning and plotting where to ski in the morning, due to its accurate weather tracking systems, it accurately tracks;
9-day forecast (including detailed daily forecasts)
Temperatures (min./max.)
Wind
Precipitation (including rainfall and probability)
Sunshine duration
Prediction maps rainfall
Webcams
Fresh snow and snow limits
Sunrise and sunset/moon phases
Using a combination of, for instance, webcams to see the conditions of certain areas of where you intend on going and other updates like wind and fresh snow, can aid in helping plan out different regions to ski.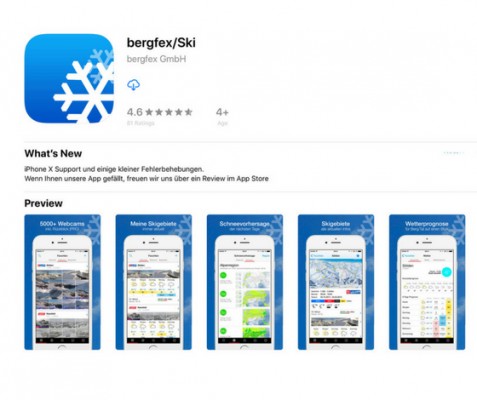 Trace Snow: free
Trace Snow is the world's leading tracking app for skiing and snowboarding, ranked No.1 as Mens Health's best winter sports app, it offers high-quality tracking and tracing of speed, distance, vertical, calories as well as an accurate plotting of paths and pistes you choose to use on route to your location.
If you are away with a group of friends or family, Trace Snow enables you to all follow each other on it and keep up with each-others activities/where they are or have been. Enabling simple easy to compare top speeds and biggest jumps.
If you are a statistician and love to compare previous runs with new ones, the journal feature will enable you to log all current and most recent runs and see monthly and cumulative totals.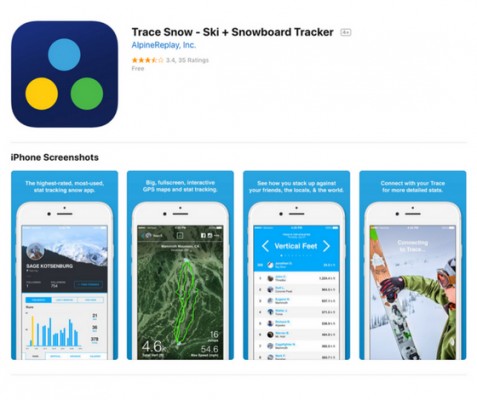 FATMAP: free
FATMAP is a revolutionary mapping app that allows you to push the boundaries and challenge yourself, by giving you terrain analysis and information in the form of Gradient, Altitude, Aspect and Flat. As well as informing on risks such as risky avalanche zones. The app has been developed by mountain professionals, safety experts, explores and athletes to ensure the best experience.
If you wanted to try a new ski line or to simply just go for a hike, this app is a great addition to have, as all the information can be quickly accessed from within the app, the app itself is updated daily to ensure safety and to show the most recent updates for certain locations.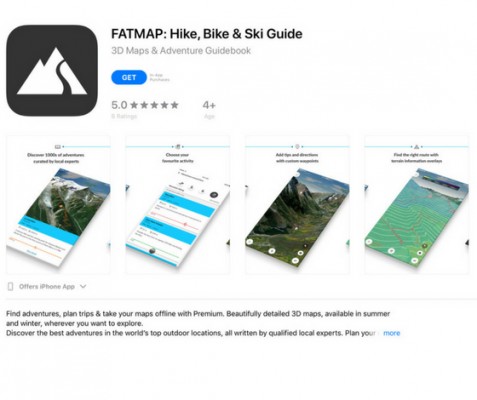 Ski Cuisine: free
Last but certainly not least, the new Ski Cuisine app is one of the best ways to view and approach your Ski Cuisine holiday in Meribel. With this app you are able to browse through all the major points of interests including;
Shops
Restaurants
Cafes and bars
A map of the Meribel area is also available within the home screen
5-day weather updates
The app allows you to select your chalet and has all the contact information for the chalet and other important contacts such as doctors, dentists and ski hire shops. If you're forgetful, or even just want a safe please to store chalet codes, the app offers a simple area in which you are able to store the door codes, for instance the chalet itself or the boot room may have different security codes and the app makes it easy to differentiate between them and store both separately.
The app itself is simply laid out and uses the home page to show options of all the available areas in which can be explored. It's incredibly simple and easy to use, even when you are tired at the top of the mountain, the app requires no effort or skill to use and can link you to a quick meal or drink nearby.